What's going on in my head when you see me
So, I'm an introvert. I'm not shy. They're related, but not all introverts are shy, although it's a pretty common misconception that we are. In addition to these things, I have a lot of anxiety about being "out of my space", which means I get anxious just going grocery shopping, taking my kids anywhere, or being at social functions.
To compensate, I often talk a lot. I'm either over-talking because I'm nervous, or I'm over-talking because I'm comfortable enough with a friend to talk their ear off. Basically, I'm a socially awkward mess. That's why blogging works for me; and Twitter, too. Because I can just constantly be awkwardly talking and you guys don't have to feel obligated to read or listen, and I never have to actually see you looking at me that way.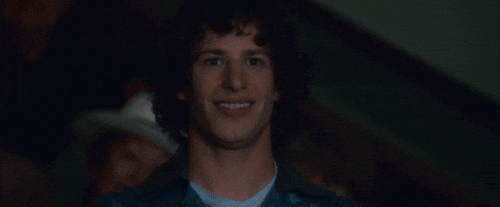 When I tell people I'm introverted, they typically don't believe me, and that's probably because I've spent almost 40 years perfecting the art of fitting in to a world of you weirdo extroverts. Look at you, all confident to introduce yourself to complete strangers! Look at you not being afraid to walk into a classroom late! Look at you making small talk comfortably! Weirdos. I might look composed when you see me, but I can guarantee you that when you see me in public, I might be smiling, but this is totally what I'm doing inside:
I'm constantly hoping I don't say something totally awkward/weird/stupid to other people, and I'm usually failing miserably because I'm pretty much Paul Rudd from I Love You, Man.
You're all coming up with cute nicknames for your girlfriends, and I'm barely keeping myself upright in public. I can't even tell you the number of times I'm hearing words come out of my mouth that I wish I could just stuff back in, or I feel myself walking like a weirdo, or making some strange face… It's constant work seeming normal, it really is.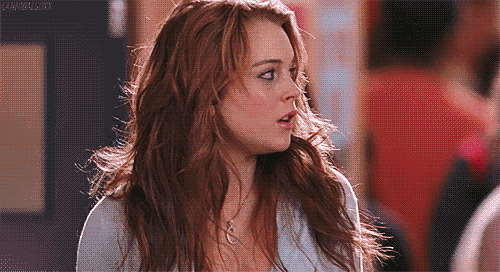 Being anxious on top of all this introvertedness means that speaking in public is as daring for me as, say, jumping out of an airplane might be for you. Cold sweats, soaked armpits, dry mouth, heaving stomach… ugh. But I used to love speaking at conferences, because I'm also a masochist. Without the sexual gratification part. Because on stage, that would be really… really bizarre. But then again, maybe a hot seller… See? Awkward.
I applied many times to speak at Blissdom Canada, but was always declined… somehow it was a relief. A painful shot to the ego, but also relief. AWKWARD.
I spend all my days convincing myself that it's ok to go out, it's ok to do things, it's ok, and I'm ok, and nobody knows I'm a total mess in this head of mine as long as my face parts behave properly with the smiling and the nodding and all that.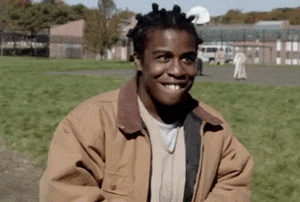 I'm still working on the smile and nod thing, but you get the idea.
And now you know exactly what's going on in my head when you see me, so please go easy. Be gentle on me, it's probably taken everything I've got just to leave my house that day.